A Strong Customer Care Attitude
At the core of Palmer Group is a friendly, professional, family business that has grown steadily since 1980. Attention to detail and a real desire to "go the extra mile" is the key to all of the services on offer.
Cost Effective
Owning a large fleet of specialist equipment with a strong local workforce and a good stock of parts and products, Palmer Group are able to respond quickly to most client requests and fine-tune the ever important costs. This flexibility makes us consistently one of the most cost effective suppliers in the market today.
Take a look at our specialist services and please feel free to contact us to discuss how we might be of assistance.
Our services include:
Traffic Management for all projects
Computer Aided Design for all site surveys

Repair & Installation of Road Safety Fencing

Fencing Solutions for Residential, Commercial & Agriculture projects

Training Solutions for First Aid, Health and Safety, Traffic Management, Education and Construction courses.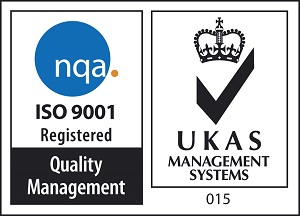 You can have confidence in the service we provide knowing we have been assessed and registered by NQA against the provisions of ISO 9001: 2015 and National Highway Sector Schemes 2A, 10B, 12A/12B, 12C & 12D.

Palmer Group are proud that our Commercial Fencing, Safety Fencing (crash barrier) and Traffic Management operating divisions are ISO 9001:2015 certified.
We operate our Safety Fencing (crash barrier) and Traffic Management operating divisions within the framework of the National Highways Sector Schemes.
Safety Fencing

National Highway Sector Scheme 2A
For the Design and/or Supply, Installation and Repair of Fences for Infrastructure Works
BS EN 1722 fences, pedestrian guard rail, electric security fencing, concrete post and panel
National Highway Sector Scheme 10B
For the Supply, Installation, Maintenance and Repair of Vehicle Restraint Systems
Brifen wire rope, safety line, varioguard, barrierguard 800, tensioned corrugated barriers, un-tensioned corrugated barriers, open box beam, double rail open box beam, rectangular hollow sections, temporary vertical concrete blocks, vehicle restraint systems manufactured in accordance with BS EN 1317 (not including work on parapets or cast in-situ concrete barriers).
Temporary Traffic Management

National Highway Sector Scheme 12A/12B
For Static Temporary Traffic Management on Motorways and High Speed Dual Carriageways Including Online Widening Schemes
National Highway Sector Scheme 12C
For Mobile Lane Closure Traffic Management on Motorways and Other Dual Carriageways
National Highway Sector Scheme 12D
For Installing, Maintaining and Removing Temporary Traffic Management on Rural and Urban Roads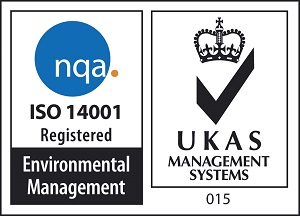 As an established and responsible company we care about our obligations to the environment and take seriously our legislative responsibilities.
We have built an environmental management system in to the core of our business and have been assessed and registered by NQA against the provisions of ISO 14001:2015 for the supply, erection and repair of all types of vehicle safety fencing including general fencing and temporary traffic management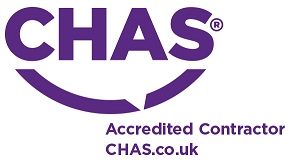 Construction Industry activities can be hazardous for everyone involved. We understand our responsibility to our workforce, clients, visitors and members of the public.
Palmer Group are a health and safety compliant business. We are accredited within the Contractors Health and Safety Assessment Scheme (CHAS) having demonstrated compliance with and sound management of current basic health and safety legislation.
Speed up your procurement process
As a CHAS accredited contractor we have already been assessed and pre-approved for Health and Safety compliance - so we can speed up your procurement process for your project. All you need is our certificate of assessment to demonstrate our safety competence and speed up the prequalification stage.

Vacancies available at the Palmer Group
Projects to challenge you, people to inspire you, training to develop you.